At First Light Financial Planning, our mission is to
build up and educate our clients through the financial planning process. We strive to provide actionable plans and take the mystery out of their financial lives.
Everyone should have a CFO in their lives.
Learn more about our firm, our philosophy, our services, and our team.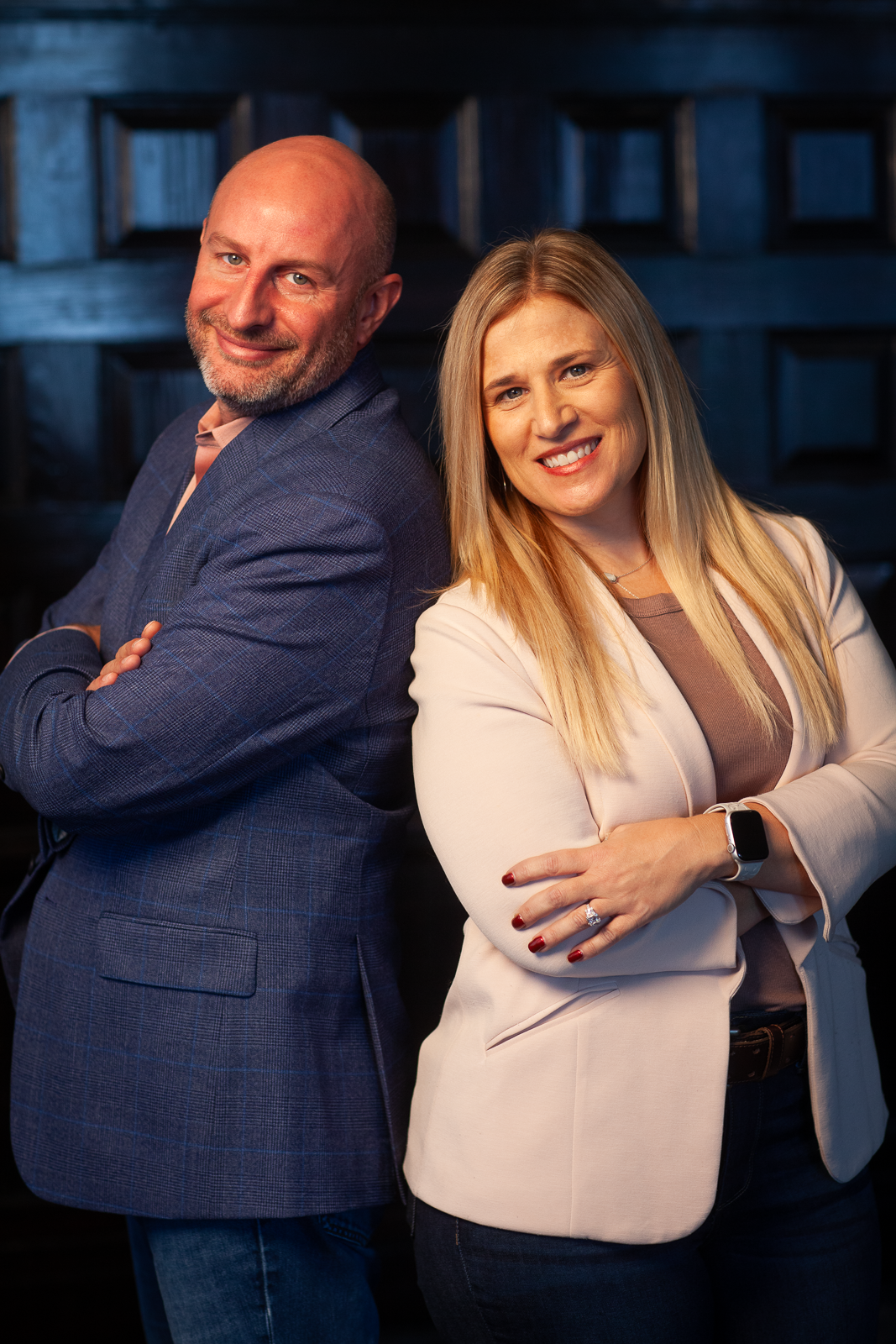 Our vision is to give people access to high quality financial planning and client service. Regardless of their net worth, we aspire to give our clients a guiding light to follow.  
Why Work With
First Light Financial?
One simple reason. Transparency.
We believe that everyone has a path to financial freedom but not every family's path is the same. We do not believe in a one size fits all approach when it comes to your financial plan. We are committed to a planning process that will shed light on the path that our clients need to follow. We believe that trust comes from transparency and honesty. We do not side step the tough conversations but address them with you. As your financial planners we will come alongside you and guide you on the path to your personal success.
Combined assets under management
RIA Channel®'s List of Top 100 Wealth Managers
Our Team
With a combined experience of almost 40 years in the financial industry, our expertise brings a unique insight to our industry.
Kris and Mike started working together in 2018.
Quickly recognizing the need for personalized financial planning and advanced client service, they created a client experience that leverages each of their individual strengths and industry experience
. By focusing on the best interests of their clients, with a shared vision for the highest quality of financial planning and client service, they began to build deep and impactful relationships, and thus founded First Light Financial Planning.
Our Process
Our well-established process allows us to deeply understand our clients and their goals so we can build a customized financial plan and a deep and successful relationship. Download our Financial Organizer here.
Vision Meeting
Understand the client's goals, current financial situation, and determine the right service for the client
Working Meeting
Perform a complete review of a client's current financial situation and understand goals and risk tolerance
Discovery Meeting
Review client's current assets and allocations to determine if they are aligned with goals and risk tolerance
Planning Strategy Meeting
Update client's budget, savings, benefits, and/or insurance, to bring day to day finances in line with goals
Asset Strategy Meeting
Create an asset allocation that will bring investments in line with client's planning goals and expectations
Plan Delivery Meeting
Review the implemented strategy, deliver the financial plan and set short term goals for the next meeting
---
Our Services
Our more than four decades of experience combined with expertise across a variety of financial disciplines, along with our unique insight and deep understanding of client goals set First Light Financial apart.


Comprehensive Asset Management


Retirement & Estate Planning

Ramsey Trusted
At First Light Financial we are part of the Ramsey trusted family. What does it mean to be Ramsey Trusted?
It means we know the Ramsey Values. We believe it is hard to build wealth when you are in debt. Debt management is important once we execute the debt management plan we can begin to build wealth. We believe that wealth is important but the reason to have wealth is to have the ability to go where life calls you and support the causes that are close to your heart.
To be Ramsey Trusted you must have experience. Between Kris and Michael, First Light has more than 40 years of experience. They have led clients through some of the best and worst times in the market. They work with clients to focus the long term plan, knowing there is a light at the end of the tunnel.
We work to educate and empower our clients. The world of financial planning can be a completely new language, during our time together we teach our clients to understand strategies. We strive to avoid lingo and industry terms, explaining everything in plain English so our clients feel confident in every recommendation.
---
We believe the best way to serve our clients is to get to know them and build a strong relationship. After understanding their financial goals, we can then create a comprehensive financial plan tailored to their needs and risk profile.
Business owners have complex financial needs, and must plan for the present and the future, as well as requiring a comprehensive tax strategy.
Retirees need to protect their existing assets and ensure their short-term future is secure. We will review and update your financial strategy to maximize your assets.
As you start your career and begin saving for life's big milestones, we make sure you are set up for financial success both now and in the future.

Securities offered through LPL Financial, Member FINRA/SIPC. Investment advice offered through Great Valley Advisor Group, a registered investment advisor. Great Valley Advisor Group and First Light Financial Planning are separate entities from LPL Financial.
The LPL Financial registered representatives associated with this website may discuss and/or transact business only with residents of the states in which they are properly registered or licensed. No offers may be made or accepted from any resident of any other state.